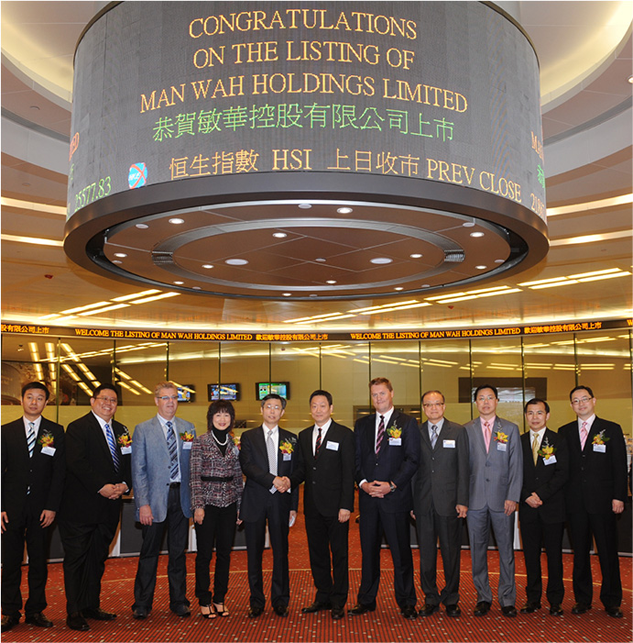 Huge Advantage Unparalleled Over 10 Years Quoted Company
We are a listed company in Hong Kong, which was listed on the main board of Singapore Stock Exchange in 2005 and Hong Kong Stock Exchange in 2010. In 2014, Tencent, China Mobile and other top 500 companies were included in Hang Seng Index constituent stocks and Shanghai-Hong Kong Stock Connect enterprises. In 2014, we were included in the Hang Seng Index constituent stocks and Shanghai-Hong Kong Stock Connect companies with Tencent, China Mobile and other top 500 companies. In 2017, our market value exceeded HK $30 billion, ranking front of listed home furnishing companies in Asia.
We've founded production bases with a construction area of more than 1.6 million square meters in Guangdong, Jiangsu, Tianjin, Chongqing and other places and built more than 300 professional logistics vehicles by ourselves to provide free delivery service. We've also owned quality-control center which manages the quality strictly, and invited the superstar Liu Dehua to represent the brand, hoping to help the market promotion through the strong star influence. Strong brand appeal helps us easily get the gold position, and the fine management of ten modules helps us to enhance the profitability.
High quality home furnishing brands are looking forward to your joining
More than 20 years of brand accumulation, mature product line, perfect price chain design, and proud consumer reputation, all reflect the absolute advantage on the domestic functional sofa market.
We have a number of subsidiaries, branches and affiliated companies in the world. The operating network spans four continents of Asia, the United States, Europe and Australia with more than 3000 sales terminals.
Our "CHEERS", "Zhihuashi" and "First Class"brand franchised stores are more than 2600.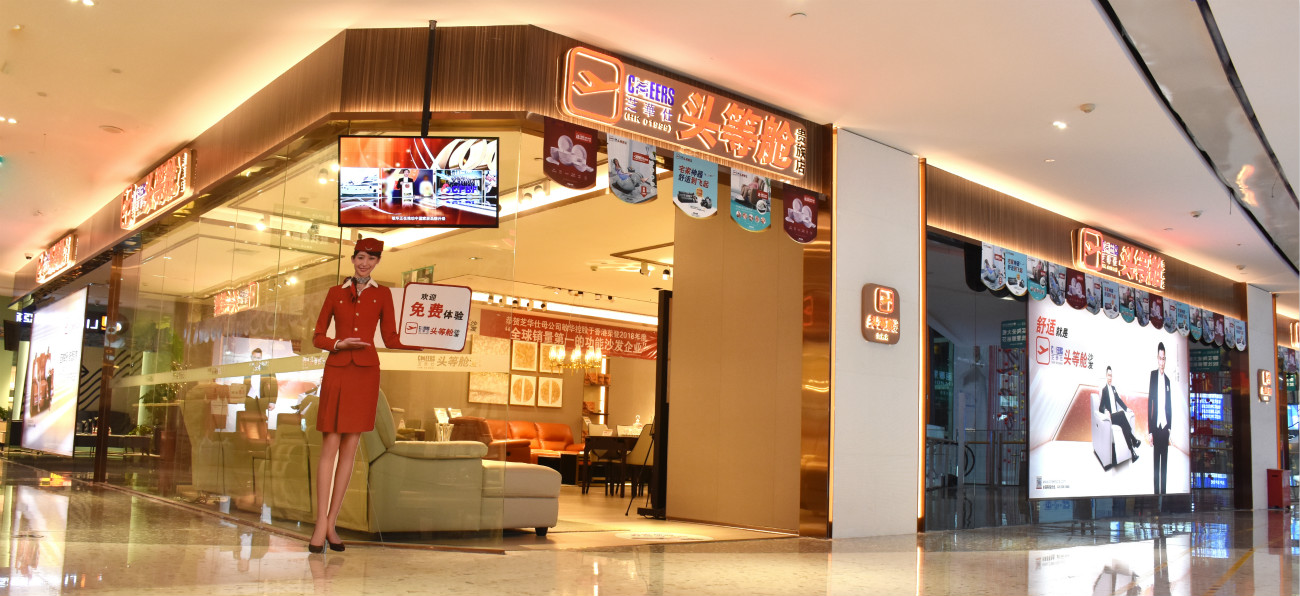 Globalization development
According to Euromonitor International data sources, Minhua holdings is firmly at the forefront of China's home furnishing market; In 2018 and 2019, Man Wah holdings was the top Chinese functional sofa enterprise in global sales. In addition to the personal home field, Chivas first-class functional sofa is also widely used in the global top 500 enterprises such as China high-speed railway, Shanghai World Expo cinema, China Southern Airlines and Wanda cinema, as well as luxury yachts, private clubs and other high-end fields. It has become a global Chinese home brand.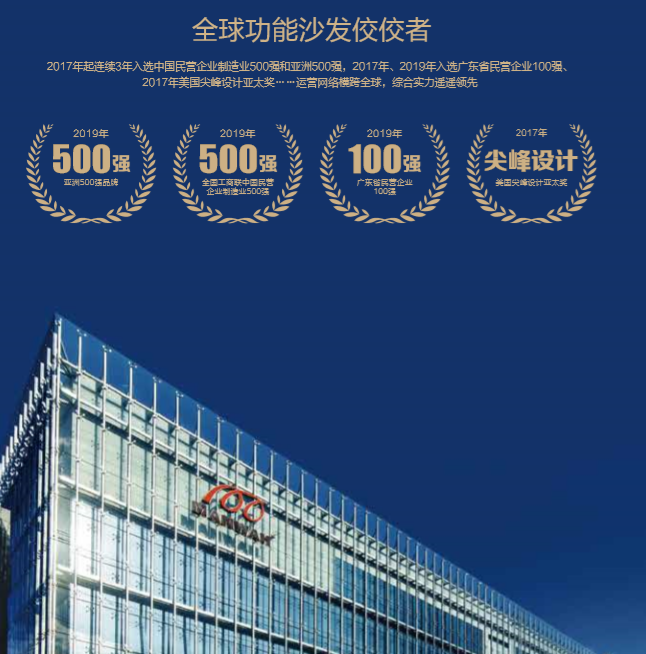 Industry recognition and consumer trust
Since 2017, it has been selected as one of the top 500 manufacturing enterprises in China and the top 500 in Asia for three consecutive years. In 2017 and 2019, it was selected as one of the top 100 private enterprises in Guangdong Province. It is recognized by the industry and recommended by consumers, which highlights Man Wah holdings's appeal and influence in major brands in China and shows Man Wah's leading position in the leading household industry.
Join hands with global business schools and well-known professional training institutions such as Harvard University, University of Chicago, Peking University and Tsinghua University to provide professional training for dealers and front-line sales personnel. Dealer training for regional managers, sending excellent dealers to world-famous schools such as Peking University and Tsinghua University for senior management training; For the training of front-line sales personnel, regularly carry out national or regional basic training.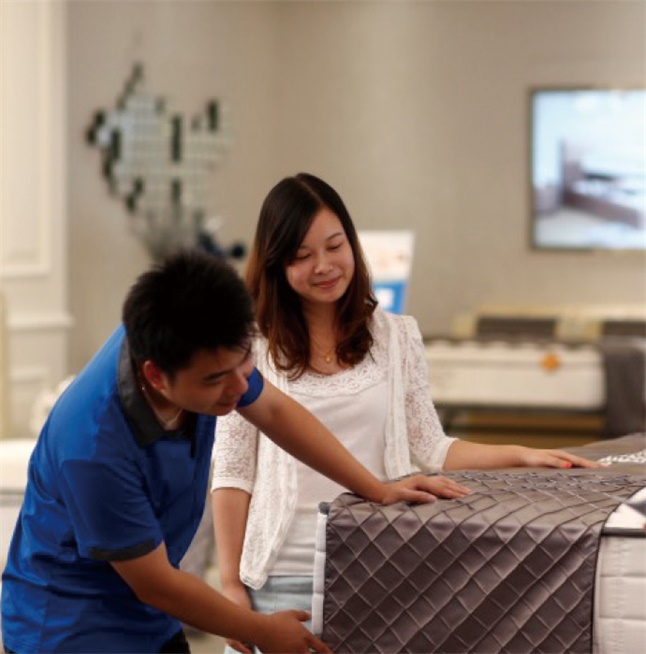 Management operation support
The company uniformly implements the "ten modules" management mode, covering all ten modules, including competitive product analysis, decoration, product portfolio, supporting portfolio, price portfolio, promotion, human resources, logistics, finance and customer service, with the assistance of SAP system; Standardized operation management experience makes terminal store management more scientific and easier.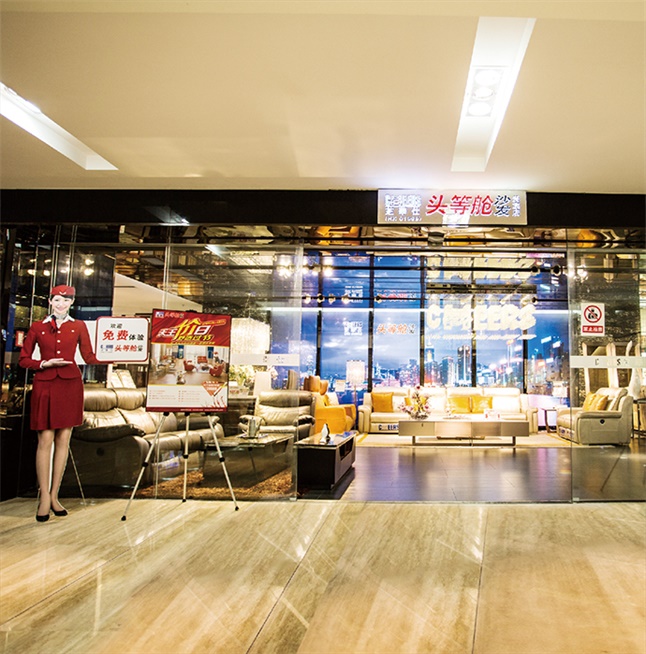 Unified and standardized decoration design (store image, product display and matching) support; Professional designers provide one-to-one service, provide design scheme and store decoration construction guidance according to store location and area.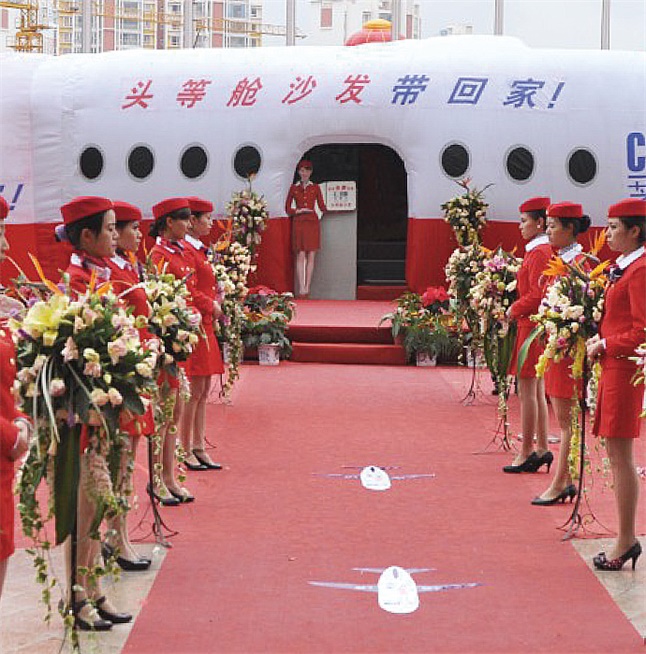 Marketing planning support
The professional planning team provides dealers with planning, implementation assistance, daily promotion and other support for opening, anniversary, holidays and so on; Chivas is a creative star activity with an average single sales performance of nearly 3 million.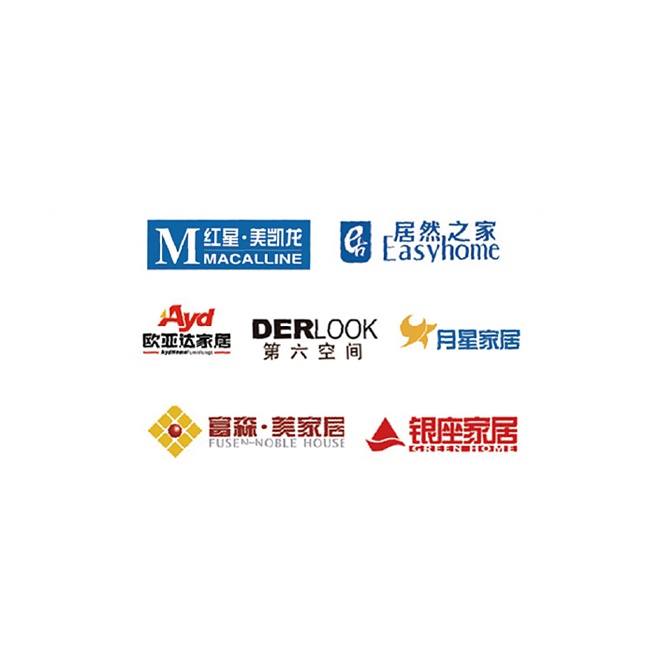 Establish strategic cooperative relations with many home shopping malls, have strong brand appeal, and can easily enter the golden position of shopping malls.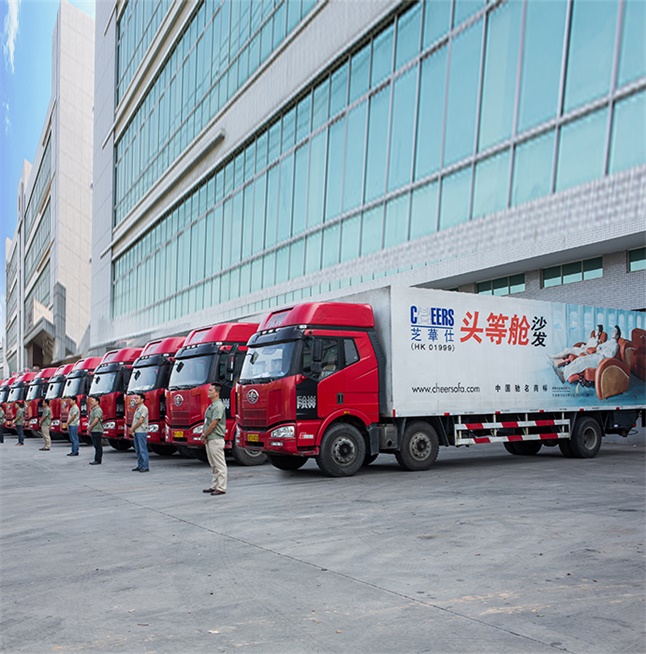 Man Wah takes the five manufacturing bases of Daya Bay, Huizhou, Wujiang, Tianjin and Chongqing as the distribution center, self purchases more than 300 large trucks, and forms a professional logistics distribution team to provide dealers with strong support for free delivery to warehouses or transfer stations, which greatly reduces the transportation cost of dealers. At the same time, through professional distribution, it avoids damage during product transportation and ensures product quality, Significantly improve the timeliness experience of consumers.
Star activities are popular, and on-site factory purchase and provincial purchase are in full swing
| | | | |
| --- | --- | --- | --- |
| Annual terminal retail | Promotion sessions of exclusive stores | Annual promotion | On site turnover |
| 2015年 | 5500次+ | 2015 | 11.5亿+ |
| 2016年 | 6500次+ | 2016 | 14亿+ |
| 2017年 | 7000次+ | 2017 | 20.5亿+ |
Regional linkage and factory purchase activities in 2017: 73 on-site turnover: 1.17 billion; joint marketing activities in 2017: 470 on-site turnover: 250 million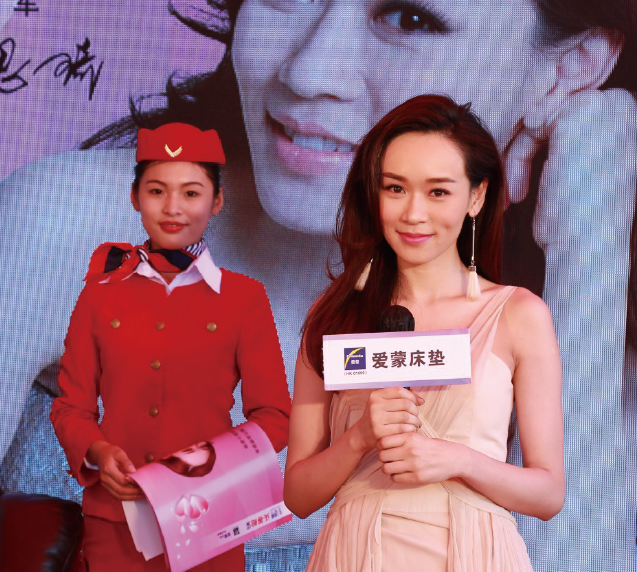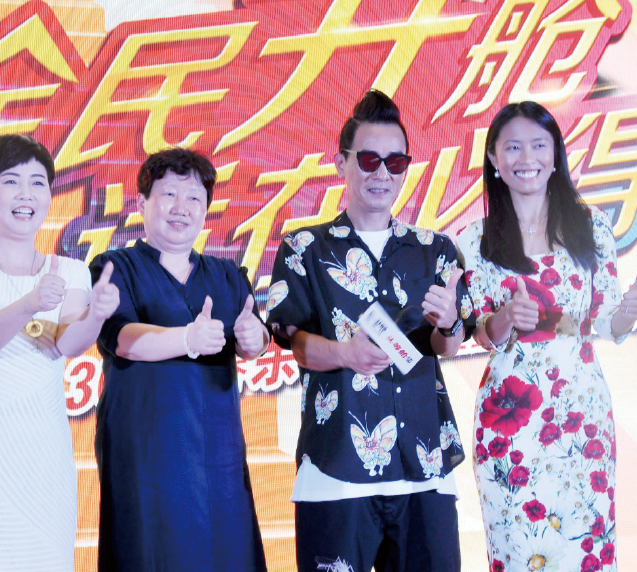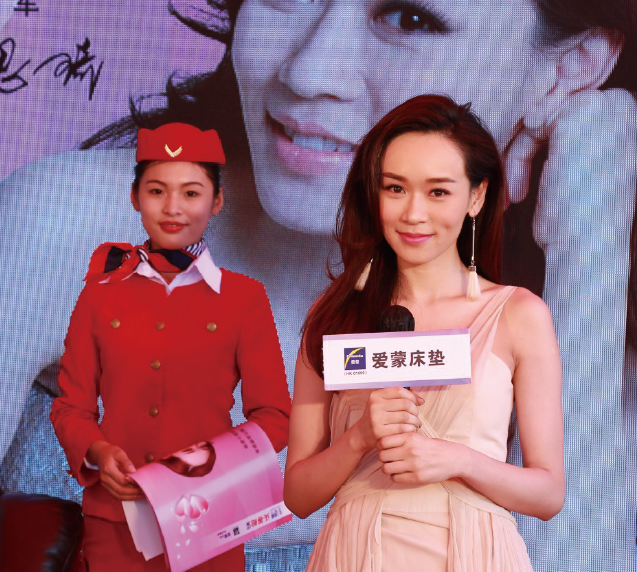 Brands of Manwah Holdings