Man Wah Holdings Limited
(hereinafter referred to as 'the company', 'the company' or 'Man Wah', and its subsidiaries are collectively referred to as 'the group' or 'we')
Since its establishment in Hong Kong in 1992, Man Wah Holdings Limited (hereinafter referred to as the "Company" or "Man Wah" and, together with its subsidiaries, the "Group" or "We") has been mainly engaged in services of sofas, mattresses, and smart homes, and has been listed in Singapore and Hong Kong successfully. In 2017, Man Wah's market value exceeded HK$ 30 billion, ranking among the top market values of global home listed companies, and taking the lead in being selected as a constituent stock of Shanghai-Hong Kong Stock Connect and Hang Seng Index, it has become a large-scale multinational smart home enterprise integrating research and development, manufacturing, sales and service.
As a powerful global supplier of functional sofas, mattresses and other furniture, Man Wah has a modern manufacturing and logistics system, and has established twelve manufacturing bases in Guangdong, Jiangsu, Tianjin, Chongqing, Northern Europe, Poland, Lithuania, Estonia, Ukraine and Asia, Vietnam, to create a healthy, comfortable, valuable and fashionable home for millions of households.

Through the freight logistics network covering four continents, thousands of containers and tens of thousands of sets of products are successfully exported to all parts of the world every month, and the service can be delivered to thousands of households swiftly. In China, Man Wah has formed a market network covering more than 2,800 specialty stores in 30 provinces, autonomous regions and municipalities directly under the Central Government, and built a strong logistics distribution system to provide fast door-to-door delivery service, bringing healthy and comfortable sofas, mattresses and smart homes to thousands of households every day.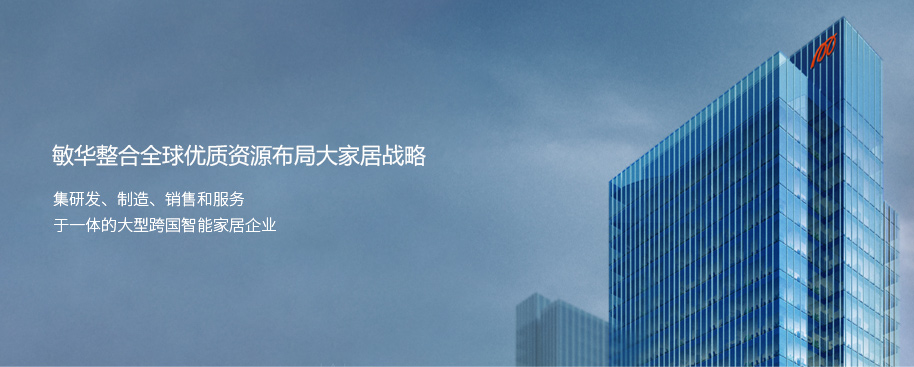 Adhering to the mission of creating a healthy, comfortable, valuable and fashionable home for millions of households, Man Wah integrates the global high-quality resources to lay out the home strategy, and has 11 series of three brands, namely Cheers, First Class and NICOLETTIHOME. Besides, it provides technological innovation support for enterprises by using intelligence, internet plus, big data, etc., and jointly develops an information system with the world IT giant Microsoft, promotes smart stores in an all-round way, and builds sophisticated online and offline integrated solutions for users.

At present, Man Wah 's self-developed products have applied for and authorized more than 200 appearance and technology patents, and innovate constantly in an attempt to keep its products at the core of continuous innovation.

As a strategic partner of numerous well-known home retailers in the world, Man Wah has set up 22 regional subsidiaries and more than 200 branches around the world, spanning the core economic regions such as Europe, America, Asia and Australia, and its marketing network spans the core economic regions such as Asia, America, Europe and Australia, and its products have been sold well in nearly 100 countries and regions.
Since its establishment more than 20 years ago, Man Wah won awards such as, "Forbes Asia Best Under A Billion", "Hong Kong Business Oscar Outstanding Chinese Company", "Top 100 Private Enterprises in Guangdong Province", "Top 500 Private Enterprises in China", "Best Investor Return to Hong Kong Stock Connect" , etc. Its two brands, Cheers and First-class, have been successively selected in the " American Peak Design Asia-Pacific Award", "Top 500 Most Valuable Brands in China" and "Top 500 Brands in Asia", etc., and become the leading brands in China's home furnishing industry.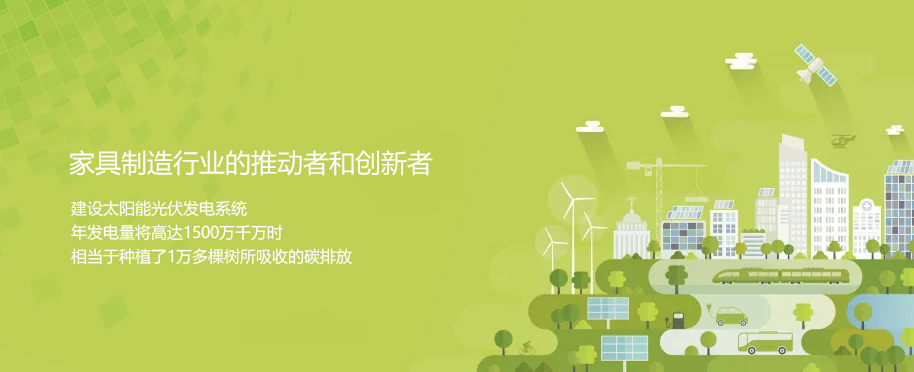 Man Wah has been fulfilling its social responsibility wholeheartedly. As a promoter and innovator in the furniture manufacturing industry, Man Wah is promoting the upgrade of Chinese household brands, making every effort to build an integrated platform for the value chain of smart household products, bringing powerful drive to the development of the industry. We actively devote ourselves to environmental protection, adopt an efficient sewage recycling system, optimize the energy structure, promote energy conservation and emission reduction, and autonomously spend over 100 million yuan to build a solar photovoltaic power generation system on the roof of our own factory building in the production base, with an annual power generation of 15 million hours, equivalent to planting more than 10,000 trees. We became the first enterprise in the industry to pay attention to the application of clean solar energy, and opened a new chapter in the application of clean energy in the furniture industry.
Man Wah devotes itself to public welfare undertakings, feeds back the society with love, creates a comfortable living environment for employees, and provides valuable opportunities for sustainable growth. Over the years, Man Wah has cooperated with world-renowned educational institutions such as Harvard, University of Chicago, Peking University, Tsinghua, etc., to cultivate all kinds of talents for the society, so that more individuals have the opportunity to realize and enhance the value of life.

In the future, Man Wah will be committed to building a smart home center in the world, promoting the upgrade and development of the global home furnishing industry, and will continue to cling to the mission of the enterprise, the pursuit of dreams, and provide a more comfortable and better life for millions of families.